EU EXTENDS FUNDING FOR EUROPEAN ENGINEERING EDUCATION
EuroTeQ Engineering University secured until 2027
The European University Alliance EuroTeQ can continue its joint training of engineers. The EU has extended funding for the successful program until 2027. Under the leadership of the Technical University of Munich (TUM), EuroTeQ is dedicated to expand the cooperation between eight universities in the future, in the areas of study, teaching, research and lifelong learning.
See more information here.
---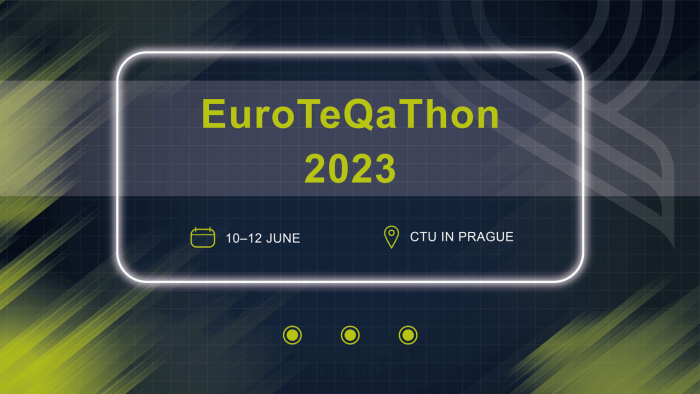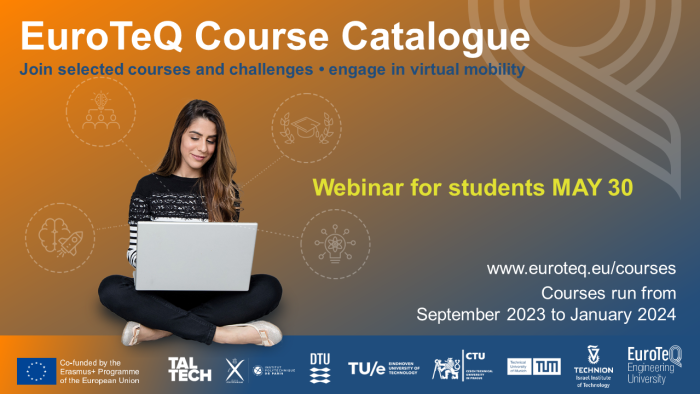 News
___________________________________
The 5th edition of the EuroTeQ Course Catalogue was  open for registration until 1 August
A new technological, language/culture and entrepreneurial courses are available at our European partner universities between September 2023 and January 2024. Be sure to check out the complete offer here.
With our new, automated course catalogue, you can now easily filter on university, timing, level, and subject area, amongst others, to find the courses interesting for you. All information about the content, planning, and registration of courses is shown in one easy overview for each course. Take a look at www.euroteq.eu/courses and expand your studies with a (virtual) European experience!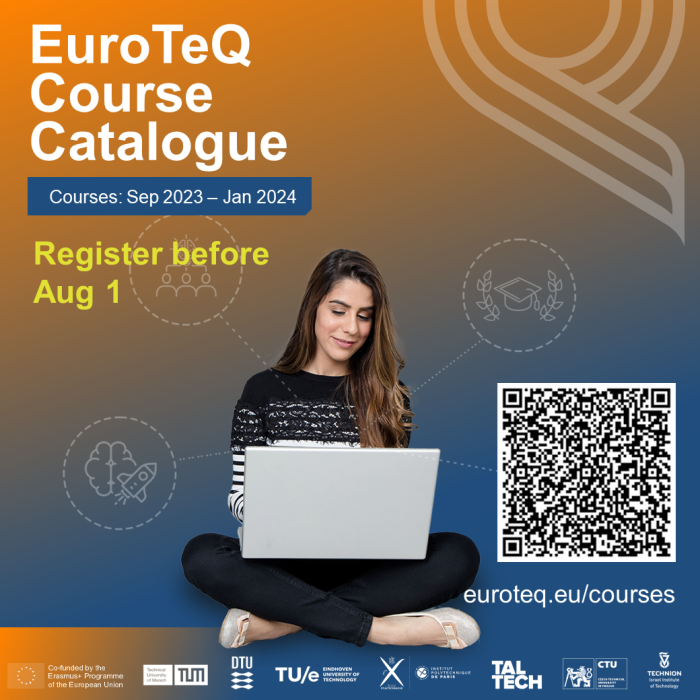 EuroTeQCollider offers students the opportunity to solve real current topics assigned to them by industry partners. What does CTU in Prague student Ondřej Štogl think about this possibility?
Events
Workshop on Experience with Collider – 22. 2. 2023, 3. p.m.
---
How lecturers can support and motivate students to learn
A lecture on Student Learning and Motivation to be given by prof. Martijn Meeter will take place at TalTech on 23 January at 10.00 – 11.30 (GMT+2).
The lecture is given in English and will be available online through Teams.
More info and connect details here.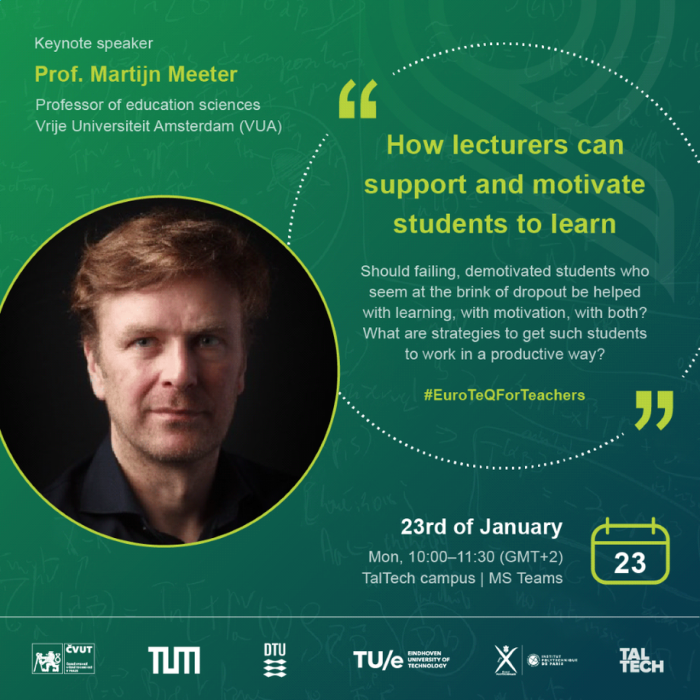 ---
EuroTeQ Teaching Fund event took place on Tuesday, 28 in FELCafé, Technická 1902/2. The presenters had a fixed time slot (max. 5 minutes, max. 10 slides) to present their projects and courses.